The rhythm and blues powerhouse, R&B Conspiracy, is a mix of funk, soul, and traditional blues with an edge. This dynamic seven-piece band features three hot female vocalists and plays all of your favourite songs from the '60s to today, guaranteed to keep you grooving all night. R&B – with a twist!
Band Bios
Michael Toth (Guitar)
Michael Toth played in two professional local bands, the Handley Page Group and Steelback before embarking on a career as a high school music teacher at Sentinel Secondary in West Vancouver. In his 6th year as music teacher, Michael decided to develop an R&B band class, wherein students could study and learn to play in the style of '60's Motown music. It was through this class that Michael connected with Deborah Carter, Samantha Godin, and Shannon Soper, and the idea of forming an R&B band with three vocalists emerged. Michael loves every chance to play with the R&B Conspiracy and to work with such fine musicians.
Paul Iverson (Bass)
After playing rock in the '80s with Bryan Adams and earning a gold record as part of Strange Advance (Capitol Records), Paul felt compelled to return to one of his early loves: Rhythm & Blues. "Hooking up with these musicians and singers has been a long and wonderful ride – we're like family." Paul is also known as one of Western Canada's premier luthier/guitar technicians, having worked with the likes of Aerosmith and Sarah McLaughlin.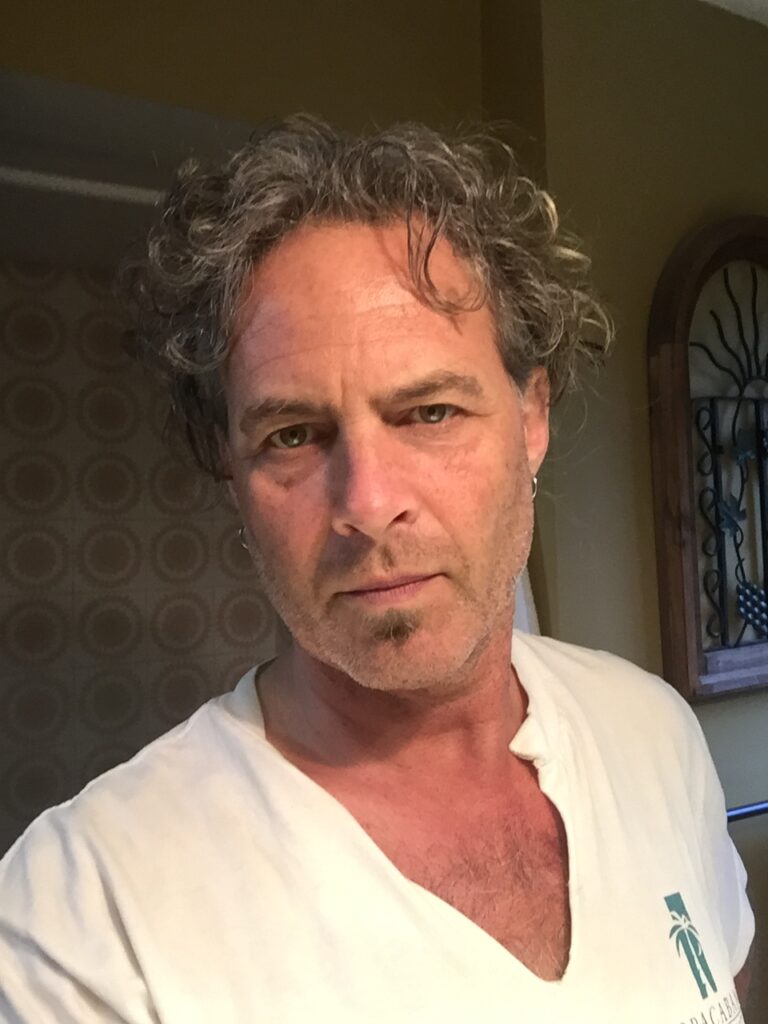 Brian Carballo (Drums)
Brian hails from Spain and puts his roots into his playing, trying to keep it hot and spicy! Musical influences range from classical to power pop and R 'n B are firmly punctuated in his playing style. He is never growing; he's just laying it down from the bottom of his heart. Always in the pocket, his grooves really keep the R&B Conspiracy together.  And he can wail!
Scott Russell (Keys)
Scott's been playing keyboards in various bands around Vancouver for over 25 years, in such groups as Baked Potato, Platform Soul, The Purple Humpback Whale, and from time to time with the Big Easy Funk Ensemble. Most recently he has been singing and playing organ & piano with The Allmost Brothers Band (Allman Brothers tribute). By day he manages advertising production for Rethink. The R&B Conspiracy is lucky to have him.
Shannon Soper (Vocals)
Similar to her R&B Conspiracy bandmate, Michael Toth, shaping young minds is elementary school teacher Shannon Soper's passion. Though when she lets her hair down and hits the stage… think Van Halen's "Hot for Teacher"! Yes, Shannon's second calling is singing with the R&B Conspiracy. Her sexy tone, care-free attitude, and comfort on-stage will entice you to shake your tailfeathers every time you see the R&B Conspiracy perform. Listen for Shannon singing background vocals on the albums of various local artists, as well as the voice of a number of radio commercial jingles. Shannon's vocal versatility, enthusiasm, and her love for her bandmates is part of what makes the R&B Conspiracy amaze, night after night.
Samantha Godin (Vocals)
Samantha Godin has an extensive hospitality management and Arts background as a graduate from Gastown Actors Studio. She is one of the founding members of the R&B Conspiracy and is known for her engaging performances and stage presence. She loves to connect and create chemistry with her incredible bandmates. Samantha has recorded many studio sessions including radio hit vocals at Vancouver's famous Armory Studios, for Canadian country star Jessie Farrell's breakout album "Nothing Fancy" as well as local talent the Adam Woodall Band's debut album "Silver Ring." Samantha brings to the stage a sultry blend of all genres, highlighted by passion, playfulness, professionalism, and of course, a killer set of pipes.
Deborah Carter (Vocals)
Deborah's love of voice, singing and language is expressed in her speech-language pathologist by day, diva-rockstar by night persona. Since joining the R&B Conspiracy before she could legally visit bars, Deb has grown into a vocalist and entertainer who can belt it out with the best of them. Soulful ballads like "Midnight Train to Georgia" and stratospheric vocal-showcase tunes like Aretha's "Think", and Adele's "Rolling in the Deep" highlight Deb's wide vocal range, emotive delivery, and versatility. Deb has moonlighted in other bands over the years, most recently playing guitar and singing with the up and coming local trio, 24 Strings. The R&B Conspiracy family and their R&B rooted songs will always remain her first love. Nothing can beat the powerful perfectly blended harmonies and chemistry of the three long-time soul sisters who front the band. When the R&B Conspiracy are on stage, the energy is electrifying. Deborah plans to keep giving her all to the band, and the audiences that love listening and dancing to the sweet sounds of the R&B Conspiracy.